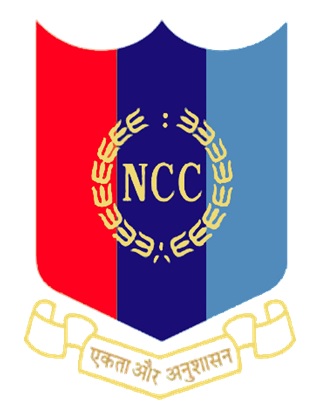 NCC (National Cadet Corps) offers training to the students (for both female and male) of Institute. This is not compulsory training for all students. The duration of this training program is 3 years. During the training of NCC, cadets get the basic military training.
80 UK BN NCC Pithoragarh has allocated 25 seats for NCC enrollment in 2022. CO Col. BS Parmar handed the NCC flag to the institution on December 19, 2022.
MOTTO of NCC
The need for having motto for the Corps was discussed in the 11th Central Advisory Committee (CAC) meeting held on 11 Aug 1978. The mottos suggested were "Duty and Discipline"; "Duty, Unity and Discipline"; "Duty and Unity"; "Unity and Discipline". The final decision for selection of "Unity and Discipline" as motto for the NCC was taken in the 12th CAC meeting held on 12 Oct 1980.
How can students join NCC?
Basic physical criteria are required for all NCC students since cadets will attend camps and get basic military training. NCC truly need deserving cadets with potential who can represent the unit in the future; they just want very basic attributes. And if you don't have them, they may be obtained in a relatively short period of time with no effort.
The Institute's ANO/Caretaker issues an advertising for NCC membership. On the stated day, the P.I. staff (Army) will visit the institution to pick new cadets. Students who wish to join NCC must complete a selection procedure that includes
Running (400) (800) (2400) metres

Push ups 20

Pull ups 20

Height 5.7 above etc.
Following the recruiting procedure, the Ano (Associate NCC Officer)/Caretaker will collect your names and copies of your aadhar, bank account, passport size pictures, and so on. And Rs 100 for the enrollment procedure. Later, enrollment documents will be issued, which you must complete and return to the Ano, who will then forward it to the battalion. As a result, you will be assigned a regimental number. Finally, you are a member of NCC.
The caretaker official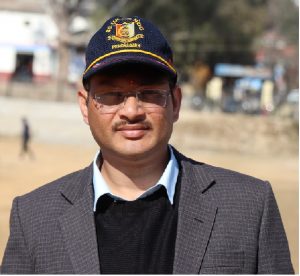 Dr.Hemant K. Joshi
For more information you can visit the official website of NCC by clicking the following link-